ABOUT OUR PROVIDERS
A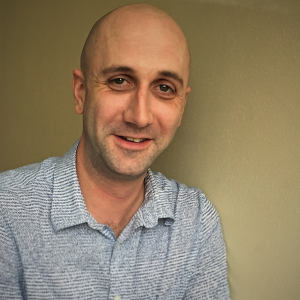 Sellers Bell, LCSW
Clinical Social Worker
Sellers is passionate about helping his clients make changes to their thinking and behavior patterns and helping them recover from traumatic life experiences. Doing so goes a long way towards allowing people to become better able to manage their moods, emotions, behaviors, and relationships. The decision to start therapy is a big one and one very cool thing about it is that by the time you show up for your first session, your change process has already begun!
For clients who are looking to address the impact of prior traumatic events, Sellers offers Eye Movement Desensitization and Reprocessing (EMDR) therapy. EMDR is a powerful technique with a broad evidence base supporting its effectiveness for treatment of the mental and emotional impacts of adverse life events. Through this treatment, clients who have experienced damaging life events are able to gain emotional freedom from their past experiences and gain a brand new perspective on their present and their future.
Sellers has specialized training and experience that allows him to be helpful to people who are experiencing severe difficulty regulating emotions, suicidal thinking or attempts, and challenges with addictive behaviors. The highly structured and skills-focused nature of Dialectical Behavior Therapy (DBT) may be useful for individuals experiencing such challenges. Additionally, Motivational Interviewing interventions may be helpful for people who recognize a need to make some sort of change, but who simultaneously notice resistance to make the changes they know would be best for them.
Often depression and anxiety symptoms are related to prior trauma, to difficulty with emotion regulation, or to struggles with addictive behavior. In such cases, the above interventions may prove to be helpful in correcting the problem. In other cases, depression and anxiety may appear as stand-alone issues in which case standard Cognitive Behavioral Therapy (CBT) may be the most effective approach. Sellers is experienced with using standard CBT techniques to help people explore the issues that are causing them pain and suffering and to apply CBT principles to effect changes in thinking patterns and behaviors that will lead to significant relief from mood related symptoms.
Sellers is a Licensed Clinical Social Worker with over a decade of experience in the mental health field. Sellers received his undergraduate degree in Psychology in 2005 and his Masters in Social Work (MSW) from the University of Wisconsin – Madison in 2011. He has experience in both inpatient and outpatient treatment settings. All of the techniques that Sellers uses in his therapy practices are ones that have been helpful to him personally at some point in his life journey. Sellers is best equipped to provide individual treatment to adults and older adolescents (15+). Although technically qualified to do couples therapy, Sellers does not view this as a modality he is fully comfortable operating within.
Both as a person and as a counselor, Sellers is open, accepting, and affirming of people coming from all different backgrounds and representing all different elements of human diversity. Examples of the diverse populations Sellers is happy to serve include persons representing all religious, ethnic, cultural or racial backgrounds and persons representing all forms of gender expression and sexual orientation. Sellers is accepting and affirming of persons practicing monogamy as well as all forms of consensual non-monogamy, including polyamory, swing lifestyle, and "monogamish" arrangements. Sellers identifies as straight, male, cisgendered, and caucasian.
Sellers is not currently accepting new therapy patients.
Contact us to schedule an appointment!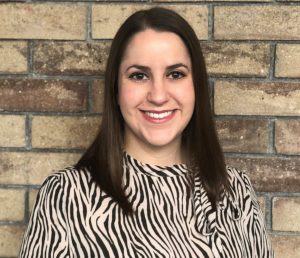 Stefany Trevino, Psy.D.
Psychologist
Dr. Stefany Trevino is a licensed clinical psychologist, having graduated from University of Wisconsin-Madison and Adler School of Professional Psychology. Dr. Trevino has experience working with adult and adolescent populations in forensic, correctional, and outpatient settings conducting group and individual therapy as well as comprehensive and forensic assessment. Dr. Trevino has experience and training doing a variety of evaluations, including neuropsychological, guardianship, mental health civil commitment, competency to proceed, psychosexual risk, and other diagnostic referral concerns. In addition, for the past three years has focused on providing behavioral specific evaluation and treatment for individuals with a history of sexual offending or other sexual behavior, including those with intellectual or other developmental disabilities. Finally, Dr. Trevino has experience conducting trainings, informational presentations, and providing consultation for treatment with individuals with developmental and other intellectual differences.
Dr. Trevino is not currently accepting therapy patients.
Contact us to discuss assessments and evaluations!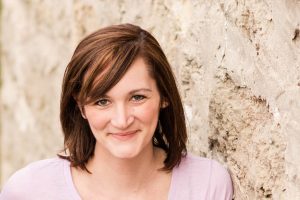 Lesley Baird Chapin, Psy.D.
Psychologist
Dr. Lesley Baird Chapin is a clinical psychologist and the owner of Integrative Psychological Consultants, LLC. Dr. Chapin earned her Bachelor's degree from the University of Wisconsin Eau Claire and her Doctorate of Psychology (Psy. D.) from the University of Denver's Graduate School of Professional Psychology. Dr. Chapin has experience working with both adults and children in outpatient, inpatient, residential, and forensic settings and does group, individual, and family therapy as well as assessments.
Dr. Chapin is well trained in Dialectical Behavior Therapy (DBT) and has been using this approach for treating individuals with borderline personality disorder and high-risk behaviors for over twelve years. She is the DBT consultant for the Wisconsin Department of Corrections and the DBT team leader and trainer at an inpatient forensic hospital. She is trained in Prolonged Exposure therapy for the treatment of Post traumatic Stress Disorder and is passionate about working with individuals who have experienced significant trauma who are working on the road to recovery.
Dr. Chapin is not currently accepting new patients.
Contact us about consultation and training!
Aaron Dickson-Baures, Ph.D.
Psychologist
Dr. Dickson is a licensed psychologist, having earned a Bachelor of Arts degree in Psychology from Gustavus Adolphus College and a Ph.D. in School Psychology from Northern Illinois University. He has experience offering psychological services to children, adolescents, and adults in a variety of settings including schools, hospitals, and clinics, and he specializes in the area of bilingual Spanish-English assessment. Dr. Dickson is passionate about helping others and works closely with his clients to achieve greater internal peace while learning how to cope with a range of mental health problems and life stress. Services offered include individual therapy, group therapy, consultation for parents and other family members, and comprehensive psychological assessment. Dr. Dickson works with clients in English and Spanish.
Dr. Dickson is not currently accepting therapy patients.
Contact us to discuss psychological assessment!