Forensic Psychology and Veteran Benefits Claims: Why experience and the process matters
Dr. Jeffrey Garbelman, Psy.D.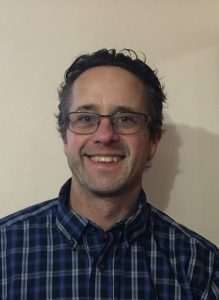 Core Philosophy of Service: In matters of veteran benefits, the probative weight of a medical opinion is based upon the quality of the records reviewed, the thoroughness of the rationale supporting the opinion, and the quality of the process by which the opinion was generated. When a mental health examination/evaluation fails to understand this a veteran's claim will be more likely to be misinterpreted, stuck in endless cycles of the appeal process, lead to demands for additional information and delay or worse. These factors encompass the core set of principles guiding my practice.
My Process: What Makes Me Different? My process is the outcome of providing medico-legal opinions in over 1,000 mental health veteran benefit claims at the Milwaukee and Tomah VA Medical Centers in Wisconsin. I have developed beginner and advanced training courses for VA mental health C&P examiners across Wisconsin; authored two publications on mental health and veteran benefits in the Journal of Psychological Injury and the Law; and had been selected to serve at the Milwaukee VA Regional Benefit Office providing expert medical opinions across a 12 state area for (C&P and DIC) claims in appeal or those deemed atypically complex. In 2017 I received the National Alliance on Mental Illness (NAMI) Iris Award as Wisconsin's Outstanding Mental Health Professional of the Year.
My opinions are informed and consistent with the National Center for PTSD recommendations on functional assessment of veterans with PTSD/mental illness; evidence-based and veteran-specific psychological testing consistent with recommendations from government published resources (including but not limited to the VA Best Practice Manual for PTSD C&P Examinations); peer reviewed journal articles such as Dr. Worthen's A practical guide to conducting VA C&P exams for PTSD and other mental disorders; and the core principles and procedures being certified by the American Association of Suicidology in Psychological Autopsy.
My perspective is not quantity-it is quality. I cannot ensure an outcome but I can ensure that the local VA examiner, VA rater, regional office staff, or other decisional authorities will have the right information in the right language consistent with best practices in psychological assessment and the relevant federal statutes governing veteran benefit determinations. We do not need to spend time or billable hours seeking out relevant statutes, regulations or best practice guidelines. We know them and in some cases, such as insanity claims and 'death claims' wrote them.
Services: I provide independent medical examinations (IME) in all aspects of veteran benefits determinations involving mental health: Compensation and Pension (C&P) examinations; Character of Discharge (insanity claims); and C&P preparation prior to an exam.
Independent Medical Examinations: IME services can include expert medical opinions across any phase of the veteran benefit process. This can include completion of VA benefit paperwork (DBQ's), independent forensic examinations, Statements in Support of Claim, and medical opinions of VA-based C&P or DIC examinations/rating decisions. These include areas such as PTSD, Military Sexual Trauma, Mental Disorders other than PTSD, Traumatic Brain Injury, psychosocial impairment, service-connection, etc.
Compensation and Pension (C&P) Examinations: Our office completes Disability Benefit Questionnaires (DBQ) for Mental Disorder (Initial and Review), and PTSD Review. Initial claims seeking to establish a service connection for PTSD must be done through the VA or government appointed agency.
It is not enough to experience symptoms and merely 'fill out a form.' An examiner must be able to provide evidence of thoroughness across the report with an emphasis on the medical opinion and the accompanying rationale. These must be consistent with federal regulations, rating authority's expectations and mindset, and evidence-based questioning and psychological testing when appropriate.
Fees: Barring atypical circumstances, there is a $200.00 on hour rate for file review, consultation, report writing, face-to-face examination or psychological testing billed in quarter hour increments. Travel is charged at ½ the standard hourly rate. Any request for alternative rates by either the hiring agency or this provider is handled on a case-by-case basis.